The Larisa & Pumpkin Scandi Style Ball Pits are guaranteed to keep your little one entertained for hours. Ball pits are not only great for fun but are also ideal for developing your baby's gross and fine motor skills. The ball pits contain 200 CE certified balls that are made of non-toxic, azo dye-free plastic. The soft sponge used is naturally deformed and regains its beautiful appearance in order to provide easy and safe access for your little one.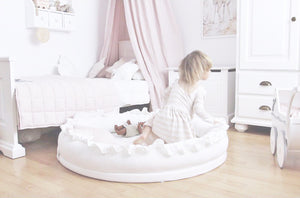 Online Shopping made easy
Delivery nationwide
Shop Online 24/7 and have your lovely items delivered straight to your home or office.
Find out more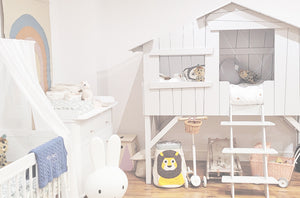 Personal Shopping Experience
Visit our Showroom
Contact us below to book your 1-to-1 appointment at our Dublin Showroom where we can help you with your design project & design your kids room. View our sample ranges & purchase products at our showroom.
Book Now