Moulin Roty represents 40 years of dreams and softness. Moulin Roty toys are designed in France using the finest French fabrics and materials and renowned for their design and technical quality, as well as their non-toxicity. (Oeko-Tex certified). Every day, Moulin Roty strives to create a soft world for kids to explore, dream and play with the best quality toys and they are very proud to be a worker-owned cooperative, putting quality, creativity and excellence first. All the Solid wood used to make their toys is mainly beech wood that come from forests that are managed ecologically and that respect quotas for felling and re-planting.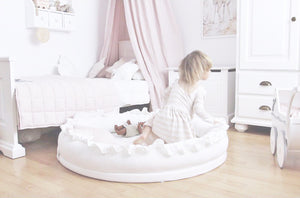 Online Shopping made easy
Delivery nationwide
Shop Online 24/7 and have your lovely items delivered straight to your home or office.
Find out more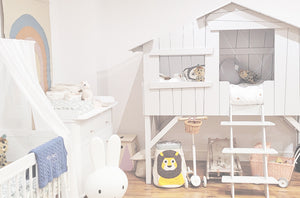 Personal Shopping Experience
Visit our Showroom
Contact us below to book your 1-to-1 appointment at our Dublin Showroom where we can help you with your design project & design your kids room. View our sample ranges & purchase products at our showroom.
Book Now