ABOUT LORENA CANALS
For 25 years Lorena Canals, Designer and Founder, has been focused on creating beautiful products for kids rooms. 12 years ago, she launched her first range of kids washable rugs to create a cosy and elegant space for kids rooms & nursery's which have since taken the world by storm with her unique prints and superb quality.
Lorena Canals rugs undergo an extensive handmade elaboration process based on a selection of the best raw materials, the use of natural dyes and the compliance of quality and safety regulations for children. Check out their beautiful range of washable rugs, wall hangings, cotton storage baskets, pouffes, cushions & baby blankets that are designed to work in any room in your home.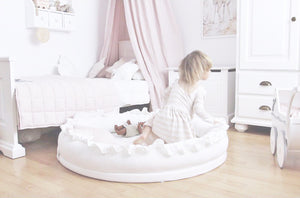 Online Shopping made easy
Delivery nationwide
Shop Online 24/7 and have your lovely items delivered straight to your home or office.
Find out more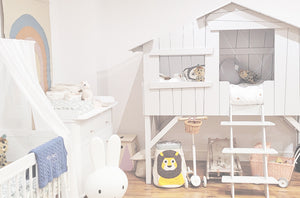 Personal Shopping Experience
Visit our Showroom
Contact us below to book your 1-to-1 appointment at our Dublin Showroom where we can help you with your design project & design your kids room. View our sample ranges & purchase products at our showroom.
Book Now