Nattiot is a wonderful French brand which was established in 2011 when they launched their first collection of Children's rugs. These decorative rugs are woven mechanically in Belgian workshops. They are OEKO-TEX certified, guaranteeing textile production free of toxic products for the body and the environment. Thus, with their reassuring properties, we recommend it for babies. In addition, their material is easy to maintain; water repellent and antibacterial with good color fastness when exposed to direct light. Their Cotton Rugs are manufactured in India and made from 100% Cotton and are machine washable too!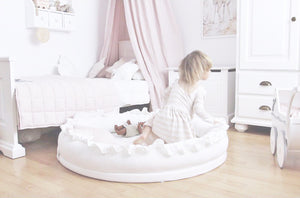 Online Shopping made easy
Delivery nationwide
Shop Online 24/7 and have your lovely items delivered straight to your home or office.
Find out more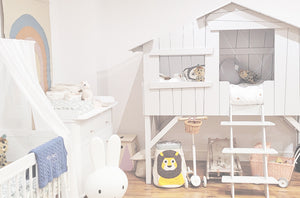 Personal Shopping Experience
Visit our Showroom
Contact us below to book your 1-to-1 appointment at our Dublin Showroom where we can help you with your design project & design your kids room. View our sample ranges & purchase products at our showroom.
Book Now