ABOUT BABYBJÖRN

BabyBjörn is a Swedish family-owned business started in 1961 by Björn and Lillemor Jakobson. BabyBjörn being a family-owned business that values a high level of personal commitment , they make sure that they not only develop safe products but also provide parents with good information. Their approach has always been to make everyday life easier for families with young children by developing innovative products for children up to the age of three years.
Babybjorn's mission is to develop good, functional and safe products for the littlest ones that help make parenting that bit easier too! Shop the Babybjorn bouncers, carrier plus one and the Babybjorn Cradle harmony here at Josh & Jenna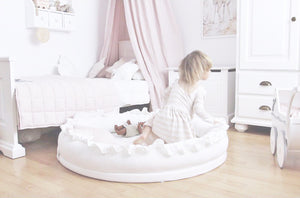 Online Shopping made easy
Delivery nationwide
Shop Online 24/7 and have your lovely items delivered straight to your home or office.
Find out more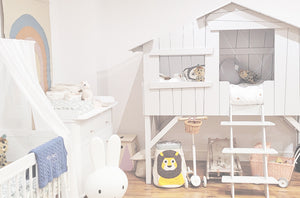 Personal Shopping Experience
Visit our Showroom
Contact us below to book your 1-to-1 appointment at our Dublin Showroom where we can help you with your design project & design your kids room. View our sample ranges & purchase products at our showroom.
Book Now