ABOUT JUPIDUU
Jupiduu was founded in 2014 by Ken and Kai Buschmann, two brothers from the small village of Dingden in Germany. It all began with a children's slide. Kai and Ken were in search of a lovely indoor slide as a present for a friend's child. However, the search proved to be futile as everything they found was made almost exclusively of plastic and intended for the garden and not very attractive to look at.
They were on the lookout for an eco-friendly slide that could be used indoors on rainy days and looked great in the nursery or child's room. After a lot of searching nothing really matched what they were looking for in terms of material, design and style. So, they decided to design their own wooden kids slide. With a little bit of convincing they were able to bring renowned product designer Ralf Scheel - who himself is a father to a young daughter - on board, and it was ultimately Ralf who, based on his own designs, developed a product which innovatively combined the aspects of design, aesthetics, functionality and fun.
They have now expanded the range and now produce kids rocking horses and rockers. Each piece is manufactured in Germany and now become an enormous success especially after Prince George got a Jupiduu slide in whale blue for his first birthday!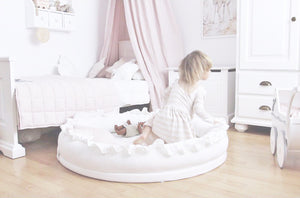 Online Shopping made easy
Delivery nationwide
Shop Online 24/7 and have your lovely items delivered straight to your home or office.
Find out more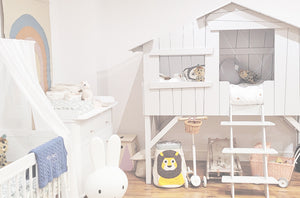 Personal Shopping Experience
Visit our Showroom
Contact us below to book your 1-to-1 appointment at our Dublin Showroom where we can help you with your design project & design your kids room. View our sample ranges & purchase products at our showroom.
Book Now